Developing your new WordPress websites? Or are you an existing WordPress user? Then you should definitely know all these plugins to generate better traffic.
The following plugins are the popular plugins we use and we recommend you to use. Am sure you could find better results with these plugins.
Let's GO!!!
1. Yoast Seo
I notice people generating awesome content conveying the rich information to their audience.
But they fail to remember the readability factor. Readability is one of the most important factor that every content marketer need to know. And it is the important function of the WordPress platform that many are not likely aware of.
And when they fail to maintain readability the entire content turns to be a nightmare.
Understanding the constraint of the writers, WordPress has introduced the Yoast SEO plugin. The plugin measures the readability of the content.
You could find a list of bulletins that marks the value of your content.
It evaluates your content on measuring the voices, mistakes and other factors.
2. Google XML Site Map
Is your website lagging behind? Haven't your site indexed on Google or any of the search engines?
Then you should know whether your site has a proper site map.
These sitemaps help the crawlers to view the entire structure of your site. It is obvious that these site maps are helpful in retrieving the website.
You could make use of the plugin to perform the action. The plugin can help you with WordPress generated sites and even on custom sites.
It can also help you whenever you wish to generate a post. i.e., the plugin updates the search engine on every post that you update.
It is definite that there would be a regular generation of sitemaps. This could help search engine recognize your website quickly. And it is sure that your website will not break down, slow or frustrate you.
3. Smush Image Compression And Optimization

Visuals are definitely the major part of the websites. And when it is a website that depends on photography or food and beverage. Then, images play a vital role.
But, there are sites with too many visuals that takes much time to load.
Hence, there is a need to avoid such discrepancy. At such case, you need to compress and optimize your website.
You need to make your website compatible enough for your readers to handle them. Smush image compression and optimization plugin help to compress images and optimize websites.
Optimizing a website with fast loading images helps better interaction of website. This improves your visitors and makes them visit often for your fast loading website.
4. Contact Form 7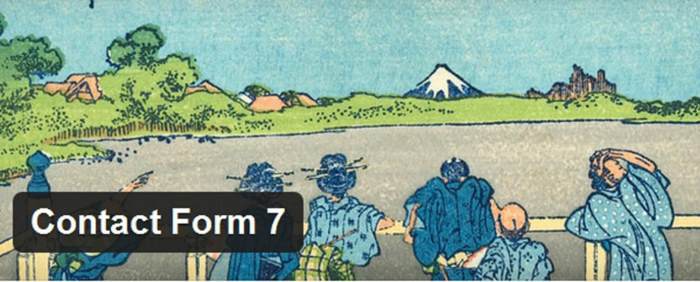 In my previous blogs, I have always insisted my readers to end up with a call to action. The CTA could be in any format.
You could ask your readers to comment, share or even drop a feedback to your email.
In recent days many websites have started to generate forms. These forms could help you with maintaining a clear record of your readers.
Contact form 7 plugin is one good plugin to help you with generating any number of forms you need.
I would recommend you to generate forms that help you contact your audience and keep in touch.
Sometimes, there are chances of answering the questions that your audience ask you.
5. Aweber Web Form Widget

I know now you would be looking out for an effective widget that generates form. I could make that simple for you. Aweber web form widget is a plugin that could help to create instant forms.
In case, if you wish to create a form for your page, then you could place the widget on the free space of your page. Now, your form populates by itself.
Are you looking out to generate a form for your pages at the instant? Then this is the right widget that never lets you down.
There is no need for any design constraints, you could create super easy forms at super fast speed.
6. Performance Profiler

People on using too many plugins on their website ends up with slow database queries. Almost 3/4th of the crowd come under this category.
When you try to get things faster and automated it is obvious that you need to check with their performance.
But, many users fail to test their backend performances, which ends up the other way.
Are you suffering the same crisis? Then you should be aware of Performance profiler.
This plugin helps you identify plugins that cause slow database queries. At the same time, you need not worry that another plugin gets piled up to the mess.
It is a lightweight plugin. Works on WordPress with the almost minimal setup. Efficient in managing and monitoring the performance of plugins.
7. Revive Old Posts

Are you struggling to get your post live? Finding it difficult to keep your old posts alive? Then this tool could help you in a better way.
The Revive old posts keep your old posts alive and share them to drive traffic.
You can even switch to the pro version of revive old posts. The pro version unchains functionalities such as images on tweets, LinkedIn Support.
There are few more notable features,
Post With Images
Custom Schedule
Custom Post Types Support
Custom Share Images
Complex Images
You would find the plugin interesting with its later versions which has many updates.
If you are finding it difficult to often share posts on social media network, Which is a time-consuming task so far. Then this plugin can do better with social networks. Now you could get them done at instance using this plugin.
Conclusion
Have you come across all these plugins before? No? Then try them all.
Never hesitate now or you would regret later. These plugins are must to have ones.
People who dare to use them have now treasured greater benefits.
Why not you try them immediately?
Do let me know if you have something interesting to tell me about the plugins that I have missed in the list.
Comments ()