Everyone loves content marketing. Do you know why? Because content is king and with content almost every brand can make an impact in the industry. Since content marketing plays a significant role in the web market, it has become mandatory for organizations to have a well planned and researched content marketing plan. Then, what happens when we follow a bad content marketing strategy? We are here to state the most important and the #1 content marketing mistake that many follow. Not only the mistake but also some interesting lesson to learn before doing content marketing for your business.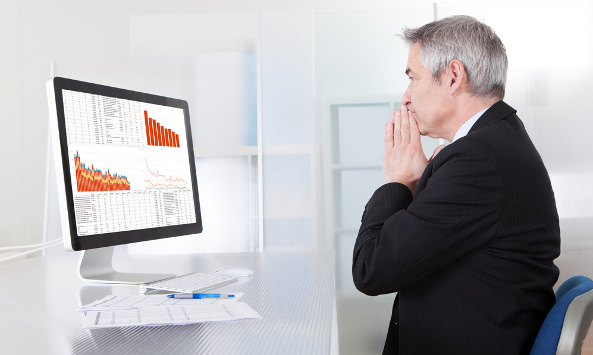 Want to know about content marketing in detail? Here is our article "Content Marketing Will Take Your Business to Higher Standards" that might help you.
#1 Content Marketing Mistake:
Wondering what would be the number one content marketing mistake? Here is the answer – Focusing on Quantity and not on Quality. Many marketers think that over helming content i.e. a vast number of words or pages of content might bring them to the top of the list. Thinking that they forget what is more important i.e. QUALITY.
Big isn't always better
When it comes to content marketing, quantity never matters as the quality wins races. Why quality? Quality is likely to build trust, engagement and indirectly shows how good you are at leadership. Apart from all these, there is something else that is important to consider the content quality. Know what? Google?
Yes. The search giant, Google thinks the content quality is important than that of the quantity. In its quality guidelines, Google clearly explains that quality content is sure to attract more visitors which in turn will pay dividends by bringing the content top on search engine results page (SERP).
Ways to avoid the #1 mistake:
Here are some important quality guidelines that are sure to help your content get a watch on the Google's robotics eyes.
Remove plagiarized content and always post unique content.
Avoid keyword stuffing
Internal links are useful for people to navigate through your contents.
A single subject should always be on your preference list.
Use minimal affiliate links and sponsored ads to help the user stay focused.
Write content meeting the legal requirements and are trustworthy for industries like healthcare and finance.
For better content marketing:
Avoiding the #1 mistake is sure to turn thing around but the following something, in addition, will be of great help as it is sure to break bands. Content marketing directly matches a proverb, "Slow and steady wins the race." but only when the competition is of good quality. Here is few additional lesson that might add a benefit to your content marketing strategy.
Develop an Actionable Strategy:
A study stated that near 65% of the B2B marketers have never documented their content marketing strategy and also the outcome involved. The competition is getting huge with the increase in the number of small, mid and enterprise lever companies. Start documenting the content strategy that you follow and stick firmly to it as it yields you the desired results. Review your marketing wisely and make improvements and learn from the mistakes.
Invest 100% in your campaigns:
To be more honest, many of the B2B marketers and even digital marketing companies never invest 100% in content marketing campaigns. For real success in the clumsy market, throw in your full efforts along with not sticking to a tight budget. Invest your financial strength along with your precious time. Either hire a digital marketing firm or a strong team of qualified digital marketers as we have only 24 hours with us.
Never give up till you meet the destination:
Most of the marketers give up when they don't get results even though they work hard and pour in their 100% efforts. Never give up until you succeed. Choose the correct key performance indicators (KPIs) to measure your work's result. Some of the KPIs are downloads, time on page, social media shares, comments on posts, page visits and email subscribers.
Read more Ways To Master Content Marketing In 2016 Without Breaking a Sweat.
Now it's up to you to choose wisely:
Mistakes are so common in this competitive world. There is nothing to set back ourself and it is up to us on how to turn the mistakes into success. We love to hear about content marketing from our readers. Comment your thoughts.
Comments ()