Smart devices are ruling almost everything and the demand for these devices are increasing day after day. People are likely to fall for anything that is sure to be an excellent support for their everyday activities. Artificial Intelligence is taking up the heights since 2005 and is helping every industry with its sharp intelligence. The smart device that reduces the work of human and the devices that communicate in a network are commonly coined as the Internet of Things (IoT).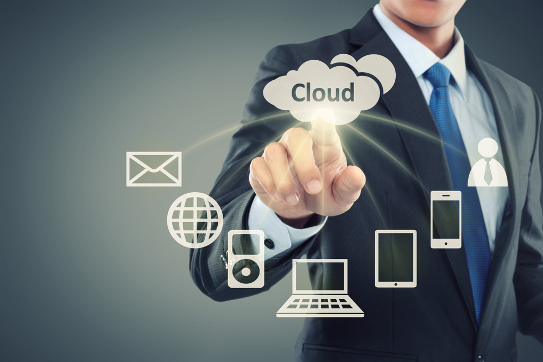 What is IoT?
Internet of Things is a collection of physical objects that are embedded in things like electronics, circuits, sensors, smart devices and many other that communicate with each other to store and share data. In simple words, Internet of Things is a network in which either objects, humans or animals can transfer data with each other without any need for human-human or human-machine interaction. The name Internet of Things (IOT) was coined by a British entrepreneur, Kevin Ashton in 1999 when he was working Auto-ID centers that deal with the network of RFID connected objects.
AWS IoT:
Cloud computing is one of the most popular and hot topic since 2008 when Microsoft Azure was made available. Since then, the cloud is playing an important role in the significant aspect of almost every industry. A couple of weeks back during the re:Invent conference that happened in Las Vegas, Amazon's CTO Werner Vogles introduced a new service entering the world of cloud and the Internet of Things business. It is none other than the Amazon Web Service Internet of Things (AWS IoT). As the other players are just warming up for the competition, Amazon came up with a demolishing punch in the form of AWS IoT. It is sure to be a huge win for Amazon as the service promises many things in every aspect.
What is AWS IoT?
AWS IoT comprises the concept of both cloud services and the Internet of Things (IoT). It offers a two-way, secure communication between the Internet of Things like Smart devices, sensors, actuators, electronics and many other and the Amazon Web Service (AWS) cloud. This service opens up many possibilities for collecting telemetry data from all connected devices using which one can analyze the behavior of the recorded data. AWS IoT will be integrated with other services like Amazon Kinesis, Amazon Machine learning, Amazon S3, Lambda and Amazon DynamoDB to develop IoT applications.
How AWS IoT works?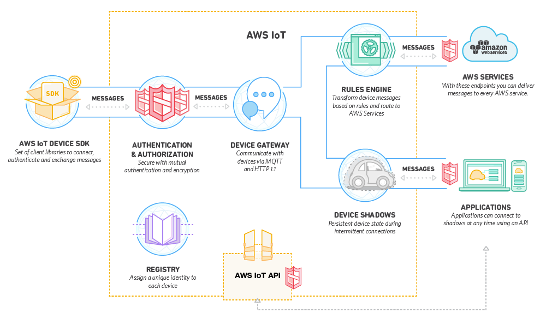 Pic Source: https://aws.amazon.com/iot/how-it-works/
AWS IoT is more than what you expect:
AWS IoT is not just a cloud service but more than that which allows customized actions via other Amazon services. Here are some interesting facts that makes AWS IoT the better competitor when compared with other services that are way behind.
AWS IoT not only involves data and information but also uses devices that interacts with the cloud and other internet enabled devices
Many companies like Intel, Microchip, Texas Instruments, Broadcom, Avnet, Arrow, Marvell, Mediatek, and SeedStudio are ready to offer Internet of Things (IoT) starter kits that works fine with AWS IoT hardware components.
AWS IoT provides one of the most robust, secure transmission through the cloud offerings.
AWS IoT has a rules engine that lets users define a single or a set of rules that controls the process with specific filters that route data between devices.
This system also allows the cloud to interact with the connected smart and other devices even if they are offline using device shadows.