Most content writers suffer this. Do you think what it would be? Then you must have a close look at the title of my post. Now get back to know what does these title tags have to do with content.
I have come across people who are really good at generating the most rewarding content. They promote it exactly the way it has to be done. Yet they do not succeed at finding the end results of their blog.
Have you ever imagined, "Why this issue persists?" Or "The cause that still puts your content behind". No? Then check what is wrong with your title tags which are the main players in the content marketing.
In this post, I would like to come up with some important aspects of title tags that you can make use of in your future posts. Shall we dive in?
Let's get started!!!
Before moving on to the aspects let us first have a look at "What are title tags?"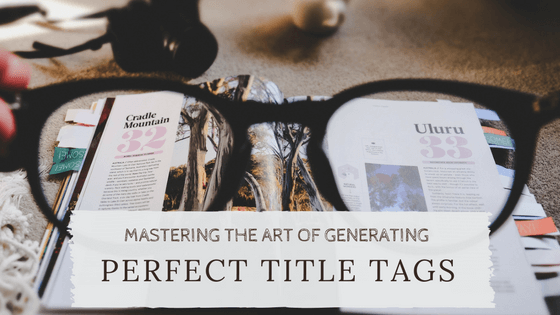 Understanding Title Tags:
Title tags are ambassadors of your web page. They convey about your page concisely to your readers and the search engines. A simple title tag looks as follows.
<head>
<title> title 1 </title>
</head>
The title tags appear on the web browser tab just as the meta tags. On the other hand, when you share your content on social media the title that is entered on a title tag will also appear. To clearly identify what a title tag is, it is the big blue link that appears in the search results.
This clearly identifies the importance of a title tag. Hope this outline on a title tag has given you a better idea. If you are a beginner and you need to know how to add a title tag, then sit back and scroll down to know more about title tag and its attributes.
Adding a Title Tag:
It is really simple to add a title tag. You can add in the head section of your site's HTML code. If you are unaware of using an HTML code then you could make use of the settings area which is available in most content management systems.
Enter the title that you find your readers would be interested. If you are using Yoast plugin add the title to the "SEO Title" Area and you could see a preview of how it looks on the search results.
Now let me help you to dive in deeper.
Mastering Title Tags:
There are certain reasons that you are still not able to excel in grabbing your reader's attention. Let me put forth certain points that can help you excel with your future posts.
Use the following tips in your "TITLE TAGS":
Making use of dates and years in your blogs or pages could make it more attention-grabbing.
Here is an example of how I have used it in my posts: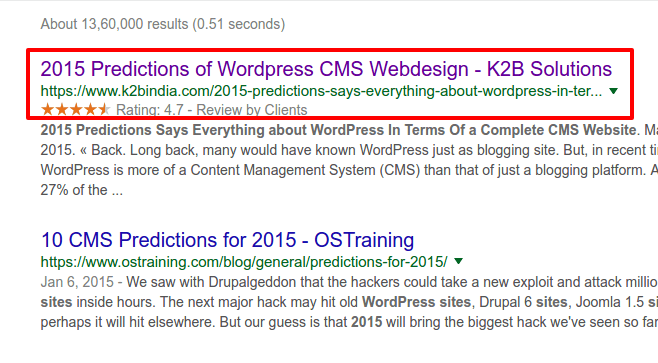 You can even add month along with the year. Make sure that adding the month to the title is required else avoiding using such titles. This could help you with generating seasonal content which helps your readers to track you every now and then.
Update your content very often that the "Published date" Changes on pages. This methodology helps your posts to rank on SERPs of people who search by custom date. Using Yoast plugin could help to update title tags automatically every now and then.
Have you ever framed questions on your titles? If you haven't you should at least try once. I promise you will then find a great response to your posts. Questions are often helpful in triggering curiosity. Most news channels implement this strategy many times.
Consider the following example where I have also implemented the same strategy:
On the other hand, a part of your title could answer the question which looks like a teaser. This might end up increasing the chances of landing in one of the google's featured snippets. You tend to boost traffic to your posts or web page by implementing this method.
Implementing Call To Action (CTA):
Call to action automatically triggers people to hit on them. They are also termed as "Call People To Act". It is obvious most of us often use them in blogs, ads and web pages. Why not implement them on titles too.
Action words are something that always allows people to perform something. Some of the examples of using a call to action in a title tag are download, watch, learn, find, listen and view.
Find the following example that helps you understand how to make use of a verbal statement in your title tag: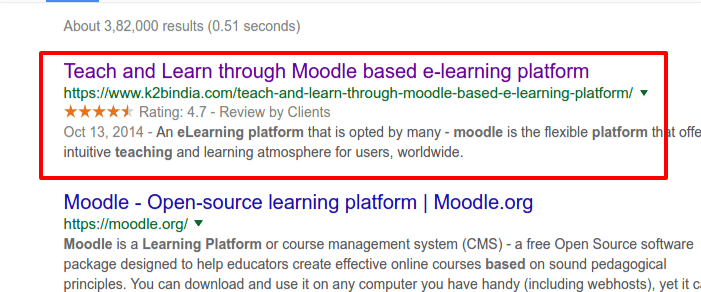 Adding such words to your statement and along with terms like free, easy and new could add more value and helps in improving click-through rate. Added you could add some keywords that are relevant to your content.
Adding numbers to a title is one of the valuable forms of generating a title. I have experienced a lot of engagement with posts in which I have used numeric values.
There are certain techniques for adding numbers. In an analysis, it is found that including odd numbers in titles could obtain more interaction when compared to the even ones. As it said that people often remember the odd ones easily when compared to the even ones.
I would recommend you to do the same. If adding numeric values could play better, then adding odd numbers could do even better. Find the example where I have used the odd numbers like 5, 7, 9 and so on.
Optimizing For Referral Keywords:
Optimizing content for certain keywords may be a common practice. But when you analyze you might find a different set of keywords ranking on SERPs.
In a recent analysis by Ahref have found that most pages that appear on the first page of google don't even contain the exact match keywords in title tags. The same was proven by Backlinko. It was found that not even 2% of results that ranked on SERPs contained the exact matches of the keyword.
Then "How do they rank on SERPs?"
It is simple. People do not search the same way as machine or bots do. Different people have a different way of typing their search terms. They do not end up clicking your page as you expect them to do.
This is where the need for optimizing pages for equivalent keywords arose. Consider the following example: If you are doing some research and find that "Best Schools" Is your top keyword. Therefore, you proceed to optimize your page for that specific keyword.
But to your surprise, your audience might be searching for "Top Schools" In which your page may not appear on your audiences SERP.
In order to make sure that you appear on most searches, you need to find the right variants, synonyms and get them integrated into your title tags. By doing this you are getting your content optimized for most searches. To perform better you could make use of keyword research tools to find the exact variants and the also find the exact volume of search terms. By doing this you hit most SERPs.
Conclusion:
Have you been generating wow content for a long time and still not finding yourself on SERPs of your audience. Then you need to have a look at the above-mentioned tips. No matter how good you generate content. It always depends on the attention grabbers.
Yes! Your title tags are the best attention grabbers that you need to concentrate on.
If you have never used any of these strategies while generating your content. Then try them now. I promise you find a better engagement on implementing them. Never fail to let me know your success stories.