Are you struggling to become one of the leading content marketers? So much worried that your content is not able to stand ahead of others?
YES?
Let me tell you the harsh truth that why aren't you able to beat the crowd of leading content marketers. You get dropped in either of the following ways,
You generate reluctant content
You lack promotion techniques
In this post, let us study how to market your content to become the #1 leading content marketer. Let us drive deep into the waters to understand the techniques of content marketing.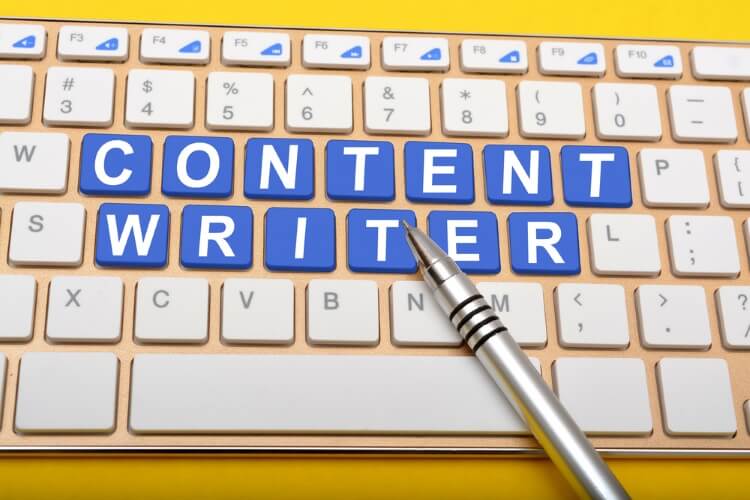 In recent times, most of the companies have started to generate content. Many people have become good content generating machine. But implementing plain stuff isn't working these days. Because most people are already into such business.
A recent analysis according to CMI's definition said that, "Companies are marketing content that are 86% of B2Bs and 77% of B2Cs". Besides, marketing valuable and relevant content is due to the pressure of deadlines.
Companies are looking towards features that fulfill the core of content marketing strategies. And it is important to understand the better standards of content marketing. So let us have an overlook on the credentials that meet content marketing strategies.
The Spirit Of Engaging Visuals:
Using visuals all over the content isn't going to make your content appealing. That is not going to engage your blog completely. But, what engages your content? Here are some visual tools that have something to do with your content.
Infographics:
Infographic is not going to play the complete 100% on your content. But it still manages to be one of the important aspects. Infographic is one good form of content marketing. They convey the real story to your readers. It turns the boring stuff to an interesting factor. You can have a look at the following infographic image on content marketing strategy.

Slideshare:
Visuals are the best artist that take up a part of the stage. They engage your audience in a better way. But as stated earlier they are not the main artist who ruin the entire show. So you should be able to manage them in an appropriate manner.
Slides are even better in playing roles in content marketing. But companies underestimate the value of slides. If you are good at preparing professional slides on powerpoint, then go ahead with it.
Generate Determining And Trustworthy Content:
Buzzsumo analyzed 100 million articles and found a few were engaging and appealing. As a result, the articles that are appealing include the following techniques,
The word count of the article stretched from 3000 to 10000 words
Included images
Emotive active content
How to article, list view and infographic included
Trustworthy content
Distributed by influencers
Regular promotions from the day of publishing
Engage With The Appropriate Audience:
Content marketing is not stepping on platforms and pushing content forward. You need to find your audience and their interests. Once you understand the tonal strength of your audience you can get them engaged.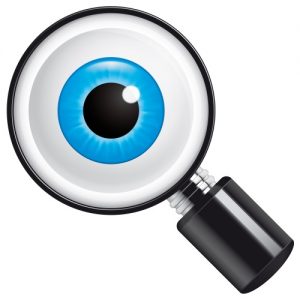 I have noticed many people promoting their content on social media. And that's not a mistake, but marketers need to know where exactly their content fits. Hitting the rock with no intention doesn't pay you anything. Rather know what it should be to end up with good results.
Know the niche in which your audience show interest. Find them on the right platform to get your content shared to them. Never try to find an apple on an orange tree.
Related : How to convert leads to customers with social media campaign
Try To Fit Into The Basket:
You are not supposed to write as you know how to write. You should be able to understand the value of your content. Unless you know your value you cannot carry it to your audience.
Be capable of conveying your content crispy. It doesn't mean that you have to shrink your content into two or three passages. Long content is always trustworthy. But it is more important that how you make them interesting throughout the story line.
Try to fit into the basket. Never miss any of the appropriate data that you wanted to take it to your audience. Tuning your content to be more effective is always a good contribution.
Share It:
Have you ever failed to do it? No? The most important aspect of content marketing is the promotion of content. You sculpture your masterpiece and have it covered in your bedroom is one of ignorant thing that you do.
The important aspects of content marketing are not only creating content. It is only the first stage of content marketing. The other most important factor is sharing your content. The marketing aspect flows as follows,
Create content
Share content
Always try to display your content to the right audience who could enjoy them to its standard. As discussed earlier, find your perfect audience to promote your content.
You could find some articles going viral around. Do you think creating effective content alone makes them viral? Not at all. An article turns to be viral only when you share the most.
There Is Something More That You Need To Have a Look At!!!
There Is No Magical Solution:
At early stages, most content marketers try to flight immediately. But that is not the actual way it has to be. Content marketing does not owe any kind of magical solution to fleet in one speck of a moment.
Content marketing is that of a kind which involves your unique attributes and goals in it. Every content marketer should find their way to stand ahead of his/her competitor. There are chances of copying all your works. But, there is no chance of copying your uniqueness. They can never carry the content the way you communicate it to your audience. Yes, you need to be that unique in delivering your content to your audience.
Be Capable Of Tackling:
You could find sporters who play the fox tricks that make them stand out of the crowd. Every single sports person is unique in his own way at the same time they know the act of playing tricks in their own way. Try to become one among the players who play such wonderful tricks.
Two common things that every marketer does. Either they use it in their own way or they try to ride waves of others to settle on the perfect spot. Not one! there are many such examples of most popular trafficking B2B marketing sites.
Be one among them or try to be ahead of them to survive in the long run. But you cannot be below their capacity to compete with them.
Small Ones Are Great Masters:
I have never seen any big organization performing much better than a smaller firm. The smaller ones equipped to move agile than larger competitors. Though content marketing is always framed with the minimal budget. Yet, they stay on top as an outcome of focus and hard work.
Subscribers Are Good Producers:
Subscribers are real good producers who help promotions in a better way. Marketers do not concentrate on subscribers. It is one of the blender mistakes which they do. Marketers try to convert content to direct sales rather than content to more content.
The real fact is, content to more content works much better than content to sales. This is where subscribers perform a great job than non-subscribers. They help you with generating more revenue than ever.
Content Marketing Makes You The King:
Content marketing is an essential factor that works at its best. Get it compiled to be an integral part of marketing enterprise. You cannot have it to be an either/or nor an optional framework. Rather, content marketing is a "must have an aim" that plays the vital role.
Content marketing is a salt added to your dish, you can never make a dish that delicious without the salt. Likewise, you can never skip the interesting factor that makes marketing a better one.
Conclusion:
Content marketing is going to have it done for your business. The above-stated strategies are obvious. Most content marketers get it through implementing them on their marketing. You could be one of the leading content marketers with,
The spirit of engaging visuals
Generate determining and trustworthy content
Engage with the appropriate audience
Try to fit into the basket
Share it
These tips could build you stronger day by day into a complete content marketer. Be unique to be successful. Step in with the biggest techniques to rule the market.