eCommerce is eventually marking its place at the peak. And that is where competition arise. In case, if you are sailing on the same boat you need to be smart and trendy enough to make it up till the end. As surviving on eCommerce platform is not just a joke. One has to be updated enough to end up with great results.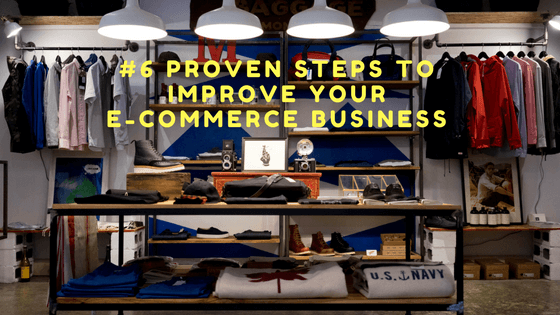 No matter how big or small is your business, you need to be prepared to win the eCommerce market strategy. This involves engaging with new customers holding the old ones and carrying your business in all perspectives.
So let us have a deeper study and explore how newest eCommerce trends can help e-commerce site owners stay on top.
#1 Mobile Marketing Is Giving a Boom:
It is the smart phones that rule over everything across the world. People have highly switched from desktop searches to mobile searches. And that is where retailers had to take care of their websites. It would be necessary for them to ensure that the websites are responsive enough and run smoothly on all devices.
#2 The Most Important Points To Be Considered:
Reinventing a responsive site is not that enough to compete the crowd. In order to improve your conversion rate, you need to integrate mobile wallet functionality. This indeed helps your customers comfortable to make payments as they place their orders.
The secondary is the mobile application. You need to have a mobile application for your e-commerce website. Most big brands have already processed them to reach their biggest audience. And that has worked out very well. This has also contributed to business growth.
#3 Social Selling Has a Lot To Do With Ecommerce Growth:
Did you notice that social selling is making its way much better than any other platforms? As most of the online marketers have started to promote their brands through social media, thus this creates a wide range of social traffic along with generating revenue.
Why not you give it a try. You need to plan for a social media marketing in order to generate such revenues.
Make use of the Facebook live or video options to showcase your products and its features. At the same time, plan for events and get them updated on social media platforms.
#4 Drive Multiple Options In Payment And Shipping:
If you are planning to maximize sales this 2017 then you need to improve payment options. If you're engaging your customers to make payments with different options then you are gaining their trust. This automatically helps to generate leads.
On the other hand, you need to improve your shipping features. As online shoppers expect to receive their ordered products in time. If you are capable to give away your customer's orders in time within 24 hours, you will definitely recognize an improvement on E-business to a greater extent.
#5 Make It a Personalized Experience:
A personalized experience is a common factor that most e-commerce business owners have already identified. Through this experience, you could introduce new products and give away new deals to your regular customers. This could trigger their instant purchasing decision. This trend is highly expected to have its way this 2017.
With the updation of many new tools and technologies, brands can make possible moves and efforts to provide suggestive selling. As customers are kings of trade, you could convince them to purchase immediately.
#6 Voice Search Increases Engagement:
People have become too busy and smarter these days. And they are planning to have things that could be instant enough and time-consuming either. This is where voice searches could play a better role. Initially, voice searches were tools that involved fun factor. Now the same tool is getting better to boost your sales.
In order to maximize your selling benefits, voice searches could be added to your websites. This could be optimized with some quality content that they could even rank on Google searches. A recent analysis has proved that 20% of search results were through voice searches. If you are trying to adapt this functionality to your store, then I tell you, you are going to have a great result very soon.
Final Verdict:
Instead of making 1000 measures to improve your e-commerce business try out the few effective strategies that could have an immense effect on your business. Get them all implemented to your e-commerce website and optimize your website to rank better on search results.
Have I missed out any of the interesting or important strategies? Then let me know through your valuable comments. Do let us know on your success note. You could also have a look at the following content to have a better idea on your e-Commerce business.
Relevant Topic: