Still looking out for something that makes your website viral among your users? Have you ever planned of updating your website?
Yes?
Before you could proceed, let me tell you what is trending this 2017
Get your website updated with these jaw dropping web designs. You will definitely return to tell me how your visitors appreciated your effort.
Are you READY?
To help you get your website well furnished. I have gathered a list of trends to keep it close to your eyes. Check them out and inspire your audience with the prettiest web designs.
The first thing that strikes your audience is visual. Make sure that you greet the audience to your website with some pleasing colors and effects.
Color:
Am going to tell you a secret, you are not dealing only with your products. You actually deal with the emotions, thoughts and conversion rates.
So how are you planning to impress your audience?
Every color has some descriptions in it. You could select a color that best describes your business.
At the same time, there are some color combinations which Google recommends its users. You need to design a combination that attracts your audience and Google as well.
In case if you have no idea of choosing the colors for your website you could make use of material design palette. This site helps you choose the best material design color scheme.
We are aware of the color trend in which designers use dual color scheme. Do you know this scheme is getting viral these days? Designers try to engage their audience with such scheme.
These design concepts are now used in YouTube video thumbnail images.
Experimental Composition:
Designers have chosen the different phase of connecting their audience. In the beginning, it was the electric structures that filled the entire website.
But now it is a straight forward attempt by the designers. They hit the crowd right at their visuals. They get their sample works displayed to the audience as overlapping images.
They tried the unique way of displaying their projects on the home page. Images resembled the projects partly. Therefore, this helped audience guess what it would be. The idea turned out to be the mode of interaction. These images carried hiding content cards or grid layout.
Engaging Horizontal And Vertical Text:
Giving away the usual content to your audience is never going to attract viewers in a better way. To make the content more attractive and engaging, designers have come up with some new ideas.
Engaging the content texts both horizontal and vertical vice is one good attempt by some of the innovative designers. Isn't that interesting.
Am sure we all have played the word puzzle during our childhood. How does it engage us? It is because we try to find all possible ways to connect texts into words.
The same strategy follows. Designers can now use these kinds of techniques to interact with the audience.
Bright Gradients Or The Retro Style:
It is the early 80's and 90's where people were fond of using bright colors.
But, what was popular yesterday seems dated today?
Likewise, bright colors that were trending those days are not impressive now.
Then, why not try them in a different way to engage both age groups?
Yes!!
Using bright colors with some interesting fonts and designs could capture the attention.
Get them on track. Design your upcoming projects with such gradient colors to make your website effective and strong enough for your audience.
Cinemagraphs:
GIFs files are the viral elements of websites. These are nothing but photos that have repeated movements. They are so called the cinemagraphs.
They gain a lot of popularity these days. A well-designed one strikes the visuals in a fraction of seconds.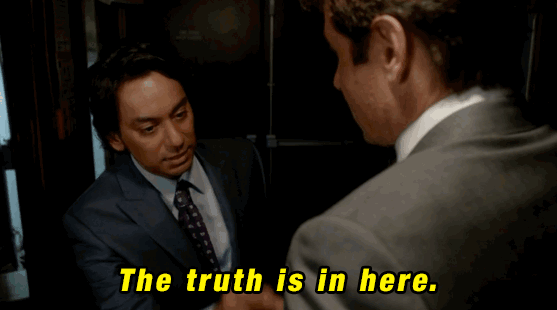 These cinemagraphs can either be GIFs or Videos. Both have a greater effect on your audience.
Make sure that you give your audience a quality video. At the same time, your video should be short and does not buffer for a long time.
NOTE: Users do not prefer to stay on pages, images or videos that load more than 3 seconds.
Final Verdict:
It is half past 2017, You may not have achieved with your previous efforts.
This is not too late. Hope these tips have helped you understand, why web design is essential.
Am sure these trends of 2017 could improve your web engagement in a better way.
Why do you wait anymore? Grab this chance to rebuild your website with the latest trends of web design.
But, never fail to let us know your success stories.
Have I missed any of the latest trends? Do let me know through your comments.
Comments ()