Social media platforms are now becoming a new member of every businesses' marketing team as it is promising expected and valuable prospects along with a good number of conversions. Moreover, it is helping in building valuable trust between the company and the customers/clients. When it popular social media, Facebook stands first, and the rest follows. But the hard truth is, Pinterest is considered to be a social media search engine where people come and search for information before buying or opting for product or services.
Pinterest has evolved since last two years from a social network to a modern and powerful visual search engine. With more than 100 million active users pinning new post and re-pinning their favorite pins, Pinterest is considered to be an underrated social media platform when it comes to building traffic to your website. But, the assumption is completely wrong as this underrated platform, when used wisely and efficiently, is sure to do magic. To be popular on Pinterest, every business needs to make sure that their pins are easily discoverable, and that is where the Search Engine Optimization (SEO) plays a significant role in Pinterest marketing.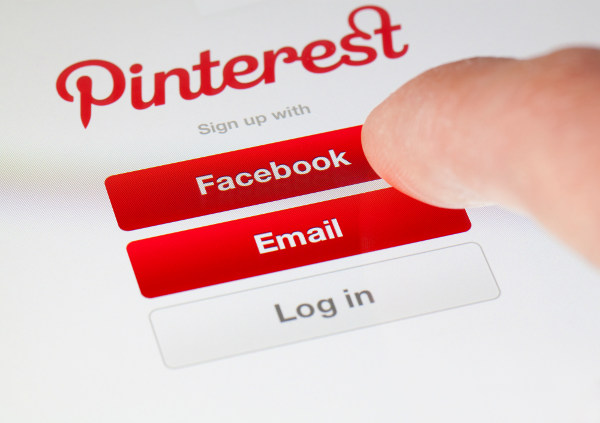 Boost your SEO on Pinterest to increase visibility:
A couple of years back, the CEO of Tailwind, Daniel Maloney said, "Twitter is mostly about what I'm doing; Facebook is about who I am; Pinterest is about who I want to be:." He also added, "When you look at what people are pinning, it's more about who they want to be in the future." The following are the list of tweaks to improve your Pinterest presence.
  1.Optimize profile, boards, and pins: 
First and the foremost thing that you need to do is to optimize your profile first before pinning your first pin. The username matters a lot as the name appeals to the users first then only your pins. And for SEO, the username will serve as a keyword in the public URL of your page.
The next plan is to optimize boards before optimizing pins as your board will appeal to the users. The board should have a proper title with neatly packed images. When it comes to SEO, it is very necessary to pick a board title that approaches your users to engage.
Finally, it is time to optimize your pins as you are done with optimizing your profile and boards. Pins are said to be the representatives of your profile, and it needs to be optimized as much as it can be optimized. Being descriptive is nothing wrong while playing around Pinterest pins.
  2.Descriptions are important:
Yes. The descriptions are imperative for every pin as they increase the chance of getting re-pinned by the Pinterest users. All you have to do is to give a precise and thoughtful information about the images that you post. In simple words, you have to describe neatly about your pin. Don's use hashtags as the pinners are not concerned about the hashtags used
  3.Keywords should be researched:
Keyword research is vital as they play a significant role in the visibility of your pins. Perform extended searches to find the perfect keyword that matches your pin. Mobile search should be considered as 70% of the Pinterest users use their mobile device to search the pins they wanted to view.
  4.Choose images wisely and pin consistently:
Vertical pins are said to be more attractive as they have more chances to get noticed. These pins occupy more space than any other pins that have horizontal images. And when it comes to mobile devices, vertical pins offer a clear display on the mobile application. Pinterest in all about how consistently you pin. Content curation is also important as a part of optimizing your pins and boards.
Company-bio: K2B Solutions, the top-notch web design company in India, have expertise in PHP, Android, iOS, eCommerce, WordPress and more technologies. We have a very good expert team of qualified professionals who provide customized web and mobile app services to our global clients.