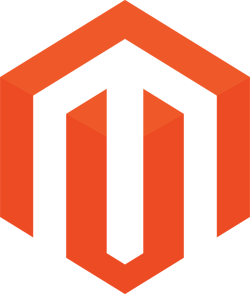 Magento is a leading open source eCommerce platform that has helped revolutionize online purchasing. Magento is recommended for every eCommerce client who wants to make it big in the world of online business. This open source eCommerce platform has received many accolades for a variety of reasons. For example, Magento Shopping Cart is one of the most flexible and robust in the eCommerce industry. The same thing can be said about Magento CMS. Additionally, it is not difficult to locate a Magento developer for your needs. Following are some impressive features about Magento that will help you decide whether Magento is what you are looking for:
Multi Store Capability
Magento helps you run more than one store. So, even if you have 2,5 or 15  stores running, you can administer them from the same admin panel. Therefore,  you can manage the orders and customers from one place instead of being  forced to switch between various sites. This makes things easier for you and  that's indeed a great reason to utilize Magento.
Guest Check Out Alternative
With Magento, you also get a guest checkout alternative. With this  alternative, you separate yourself from the crowd. Many online shops require  customers to register before a purchase, but this method could save time and  also help retain the customer who might not like to register in the first  place. This feature also helps improve conversion rates and has already  become a huge success amongst many customers.
(Knowledge Buff: Why X Cart is preferred over Magento for ecommerce solutions?)
Strong Support
Additionally, Magento is 100% customizable software. It is backed by a  community which ensures its continual growth. Therefore, if you want to alter  the look and feel of the website or the product catalog, or even how the  products are displayed, you could choose from the 1000s of extensions  available at the Magento Connect Store.
SEO Friendliness
Search engine friendliness is Magento's inherent nature. With this feature,  you can implement various options such as search engine friendly rewrites,  control over meta-tags, auto generated site maps and others. These features  can drastically improve the website's visibility online and is a great reason  to go for Magento.
Start Migrating to Magento 2 to increase your scope:
As said earlier, Magento is one of the most popular eCommerce platform offering many services to help the businesses reach heights in the online world. It has been reported that Magento will be discontinued in another two years i.e. by the end of 2018. What to do then? It is simple. Migrate your store to Magento 2 as it has many incredible features that help stores achieve more online.
(Knowledge Boost: Stop Wasting Time And Start Migrating to Magento 2)
Migrating to Magento 2 is not that easy and not too difficult if you have a clear knowledge on the basics of migration. It is easy to migrate the core data like products, orders etc. but it is complicated to migrate the themes as the entire layout has to be restructured. This migration is a time-consuming process but worth all the time spent.
(Know more: Magento Migration – The advantages and steps involved)