As the creator of many new and advanced devices, Apple Inc. has never failed to impress people with their inventions. Its inventions are mostly considered as the gadgets of the future. The iDevices have become one of the most important day-to-day gadgets used by many common citizens. The leading Smartphone maker has gained much recognition from the top leaders of the web and mobile markets.
We know that they do everything different and the same happened with the new device called iBeacon. As stated by Apple, it is a low-cost transmitter device that notifies the presence of it to the nearby iOS 7 or above devices.
What is iBeacon technology?
As said earlier, it is a low powered transmitter used for communicating with iDevices running on iOS 7 and above. This device is similar to that of a Bluetooth device, and it compromises of two portals: one is the device (hardware), and another is an app (software). The hardware/device communicates with the app installed on the iDevice running on iOS 7 or later and sends tiny information according to the configurations made.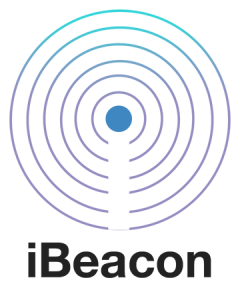 iBeacon operates on Bluetooth Low Energy (BLE) technology commonly known as the Bluetooth Smart. To transmit a unique identifier that can be picked up by the smart app, this device uses Bluetooth low energy proximity sensing. There are many versions or many models of iBeacon devices like USB sticks, Bluetooth 4.0 USB dongles, tiny coin cell devices, etc.
How iBeacon works?
iBeacons communicate with other iBeacon devices with a unique, responsive code that acts as identifiers. The app recognizes the device presence and receives signals with tiny information that might be useful for the users. We know that the device acts on the Bluetooth technology, so the distance is limited, and it is categorized as follows
Immediate: a few centimeters range
Near: a couple of meters range
Far: Greater than 10 meters range
iBeacons are normally used to simplify payments and also to provide with on-sight offers. Later, they were designed to offer many causes supporting many industries across the globe. It also helps is gaining useful data like how long the user in the store and also the idea of their item interest which they are likely to purchase. The logistics industry also gains the advantage of using iBeacon devices to track their goods.
When was iBeacons launched and how much was the cost?
Apple's products are reportedly launched during the mid time of every year (say June, July, August, and September) and the same happened with the launch of iBeacons. They were launched in mid-2013, and many experts reportedly said that iBeacons are sure to help the retail industry with payment options and also with on-store offers.
A report from Apple said that the iBeacons were activated across US on 254 Apple retail stores. Later on 2014 many hardware developers manufactured different variants of iBeacons and they were priced at $5 to $35 and even more. iBeacons were also modified to be used with Android devices running on Android 4.3 and more.
Which devices are compatible with iBeacons?
Even though iBeacons is an Apple product, they were compatible with other products too. Here are the list of devices and OS that are compatible with iBeacons
iOS devices with Bluetooth 4.0 and running on iOS 7 and above
Macintosh running on OS X Mavericks and above
Devices running on Android 4.3 and later
Windows phone running on Lumia Cyan update and above
How 2015 is going to be for iBeacons?
iBeacons were on the roll from mid-2013 but haven't gained much in the last two years. But the gadget gurus and the tech gigs predict that this year (2015) if going to be the year for the iBeacons to show its real worth.
The Co-founder and director of Apadmi, Howard Simms said, "iBeacons can give customers specific information, deals and advice depending on where they are in the store, the time of day, their purchase history or based on other mobile behavior. This personalization of a consumer's retail experience will be used to drive people back to the high street as customers discover how they can engage with retail stores in innovative and personalized ways." He also added, "iBeacon technology will give developers and retailers the ability to target consumers on a more specific level than ever before. Large amounts of data will be generated through using such technology and this will assist with businesses' strategic decision-making and enable companies to mobilize their marketing and sales teams accordingly."
Virgin Atlantic, a British airline firm is conducting a test of iBeacon devices in Heathrow airport. Their test focuses on pulling out the user's mobile boarding pass directly for inspection when the passenger is moving towards the security checkpoint. Not only this airlines nut also Waitrose and Tesco are testing this device in their stores.
K2B Solutions, the top-notch web design company in India, have expertise in PHP, Android, iOS, eCommerce, WordPress and more technologies. We have a very good expert team of qualified professionals who provide customized and quality web and mobile app services to our global clients.
Comments ()