Google and Apple Inc. are the two giants of the tech world. They always follow a unique style that announces all their launches and updates. Google announcements are made yearly in a conference called as Google I/O and Apple does the same in a conference named Worldwide Developers Conference (WWDC). A couple of weeks back Google I/O 2015 happened, and Apple's WWDC 2015 happened on June 8th, 2015. Both the Giants made several announcements with respect to many factors from convenience to the advanced user interface (UI).
What happened in Google I/O 2015?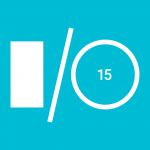 "Google I/O mainly focuses on the announcement of Android and other new stuff and features that are about to be launched." This statement answers "What is Google I/O?" Google I/O 2015 was an interesting one because there are many new and advanced features and apps that make our future bright. The following is the breakdown of everything that happened in this year's IO.
Android M
Android Wear
Google Now
Google Photos
Google Translate
Android Pay
Android M
Same as Lollipop, Android M also has many expectations from the ground level to the higher/upper level. Android M will be totally focusing on the performance and advanced features that allow the user to ease with everything. Before the version title announcements, Google has announced the most important and notable features of Android M.
App performance
Web experience
App links
Mobile Payments
Fingerprint support
Power and charging
Android Wear
Google wear is still behind the Apple watch in sales, and it is trying to improve with the improved and important updates that were announced during this year's IO. Many new features like always-on apps and emoji recognize are sure to impress everyone who owns an Android Wear.
Another feature that is a good addition to Android Wear is the wrist gesture. Scrolling through apps is easy with just a wrist shake or action. All you need to do is to twist your wrist adorned by the Android Wear. The Wear market has more than 4000 dedicated apps that are sure to satisfy your needs.
Google Now and Google Photos
Now is a digital assistant that helps the user by answering their queries. They used a term called "Now on Tap" which will be available in Android M. It majorly functions in context and offers data and information based on the simple request.
Google Photos is another important app that was launched during the Google I/O 2015. This app automatically syncs all your images from various devices associated with your account. Not only store but also organizes the images neatly and just by a pinch to zoom in and out to make your selection by a specific date, month or year. It uses machine learning search algorithm to categorize your photos.
There were also many other announcements like Project Brilo, Google Weave, YouTube VR, Google Pay, offline maps and Cardboard in the classroom that inspired the many present in the hall.
What happened in WWDC 2015?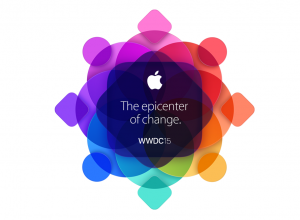 Worldwide Developer Conference is an annual event conducted by Apple Inc. Where it will announce and launch its new products, app and feature updates. This year's WWDC happened in San Francisco, California on 8th June.
Unlike Google I/O, Apple's WWDC concentrated more on software tweaks rather than that of any new gadgets launch. Some important announcements are as follows
iOS 9 and OS X El Capitan
Apple Music
iOS 9 and OS X El Capitan
As said earlier, iOS 9 will be having existing feature updates and will not have anything new. The major improvement is with Siri that it will perform at higher speed and can handle over a billion of requests per week. It also improves the battery life of devices running on iOS 9 and also has a battery saving mode. True multitasking is now enabled in iOS 9.
Apple also announced the new version of OS X and named it as El Capitan. A major part of it is an update of existing features and only handful of new features launched. New features include simple swipe for deleting emails, Spotlight search with movable and resizable window and also feature to pin popular sites on Safari.
Apple Music
Finally, the streaming music app from Apple is here. Apple Music allows you to stream music available on iTunes and will also provide playlist that have been created by listeners. Beats 1, a popular radio station that plays most popular songs from worldwide artists is included in it.
There was also lot other announcements like WatchOS 2 which are sure to impress the apple users.