Why is your digital marketing strategies, not that appealing? Trying to find a powerful digital marketing technique that could help you better?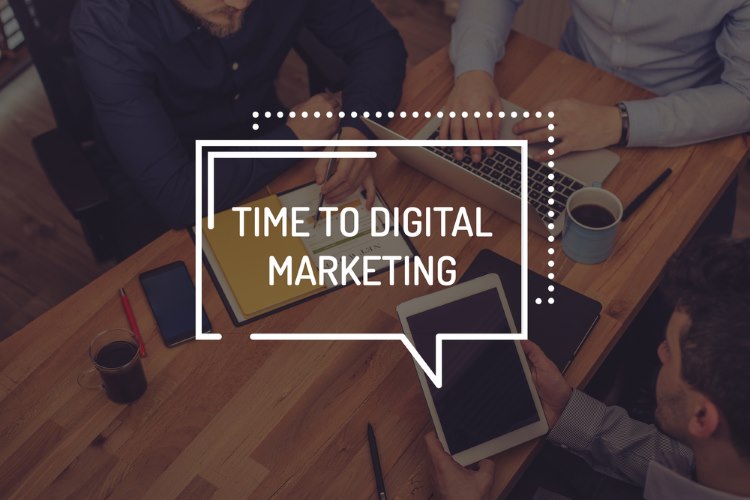 Before we proceed to learn the powerful techniques, you need to know the following,
Which digital marketing strategy works more effective?
Which type of digital marketing is apt for your business?
Let us learn them in this session.
The Complete Guide That Works Out Digital Marketing In a Better Way For Your Business:
Digital marketing strategies are collective action. It helps to achieve long term goals for your business. Strategies may sound scary. But they are the enhancing part of your business.
To make it simple for you, strategies are nothing but action plan that achieves process goals.
What Actually Is Digital Marketing Strategy?
In the digital dependent world, turning out your business to be a successful one depends on what you do. Starting from SEO friendly Website to content marketing, it is hard to figure out where to start. Hence, this is where you need a strategy.
How To Build Inclusive Digital Strategy?
Once advertising boards where one of the important strategy to attract customers and now that has turn to be digital. Moreover, now-a-days no one is peeping through their window on their rides as many are engaged with their gadgets. So, to engage them in a better way, there should be a better strategy, this guide could help you with one such.
#1 Identify Long Time Goals And The Required Tools For Digital Marketing:
Setting up prior goals is essential for digital marketing. These goals should depend upon fundamental intentions of your business. No matter what your primary goal is, you should be capable of measuring them exactly. The way you measure your strategies will definitely have an impact on the business and the predictive goals.
All these metrics could help you on your future goals. But it is important that you do so.
#2 Estimate The Existing Digital Marketing Channels
Every marketer should be capable of calculating his statistics from the existing channels. This could be a clarity of the big picture to avoid overwhelm. The different media structure could help with categorizing channels that were existing.
Owned Media:
This involves digital aspects of your business. That may be your website, content, media profile, owned channels and so on.
Earned Media:
In simple words, the exposure that you have earned through your works. This may include content for other websites, PR work or earned media for recognition. There are other possible ways to earn media which is through reviews and press mentions.
Paid Media:
Paid media is anything that is self-explanatory. Whether it may be Google ad words, social media posts, and native advertising. You should be capable of categorizing all your paid, owned and earned media together.
This digital marketing strategy consolidates the elements of channels and assembles them together. This could help you to achieve your goal.
#3 Construct Buyer Persona:
It is obvious that you should know your audience to whom you apply your marketing strategy. The best is applicable only on perfect buyer personas and hence you need to create them.
To have a clear picture of your persona, you should not limit your searches to circles. You need to involve a mixture of the audience, prospects, and people other than your contacts. This includes your target audience.
Demographic Information:
Building a buyer persona is not an easy joke. You need to perform some of the statistic measures to find your perfect audience.
Location: The web analytics tool helps to find from where does your target audience come from.
Income: Gathering sensitive information of your persona that is not possible with forms.
Job Title: A rough idea of existing customer's job title helps you with B2B companies.
Psychographic Information:
Tasks: You might have an idea of what your persona expects. There could be assumptions of persona and speaking to them could end up with better results.
Conflicts: It is good to have a direct conversation with customers, sales person. This gives a better idea to understand common problems that your audience face.
Preferences: The preferences could help to know the priority of your audience. In case, if you are a B2B company understanding that your customer values support, then it is one good data. There is a better prediction if you come to know that your audience relies on customer support.
#4 Plan And Examine Your Owned Media:
The heart of digital marketing is the owned media, which indeed is the content. Every single thing that speaks your brand is the content. No matter, whether it is your "About us" Or your "Product description" Everything is content.
In common, content is one which converts your visitors into leads and customers. This, in turn, improves your profile online. To construct your digital marketing strategy, you need to measure your content. As content is the only element that carries your business to reach goals.
You could learn how to process your content marketing strategy with the following,
How To Be The World's #1 Leading Content Marketer?
#5 Review And Design Your Earned Media:
Evaluation of former earned media with current goals could help better. It is necessary to analyze your leads from where do they come from. It helps in getting them arranged from the high effective to the least effective.
To bring it to you in a better way, you need to analyze your audience and their platforms. You might find traffic from a specific platform. A particular set of an audience might come from LinkedIn, the other set of audience from another. So this is how it works. And it is your duty to examine and understand your set of audience.
#6 Inspect And Outline Your Paid Media:
This process is same as the existing process. You need to inspect and outline your paid media across various platforms. Here it is the same set of strategy that helps you to focus on platforms altogether.
You spend a hell lot of money and still find nothing paying back? You need to analyze the real cause. Have you ever analyzed where do your set of audience come from? No!! Then, this is the time to analyze your target audience.
Value your set of audience and get them on track. There is no use of posting content, making use of AdWords knowing nothing about where to get them posted. But, once you find the platform from where your audience come. Wrap all your information and get them on track.
#7 Mobile Marketing:
As per the latest search engine update, mobile first indexing is one good strategy. The most website fails this strategy, hence you need to make them responsive.
On another hand, we say mobile responsive websites are important. Because, they could help with marketing. At the same time, most users have started to use websites on mobile and tablets. Hence it is necessary to have mobile adaptive sites.
#8 Interactive And Viral Marketing:
Studies have analyzed that most companies had an interactive relationship with their customers. According to a survey, 55% preferred to tie up with companies that were interactive. And about 89% were loyal to companies that invited their customers to write feedback.
Whereas, viral marketing is all about content and that people like and share them online. The one possible way is to expand, drive traffic and start branding. To perform them, the only thing you need to do is "Be creative".
#9 Email Marketing:
Covering your potential customers or audience through your commercial email is email marketing
You could follow a particular standard and use a regular tool too often to ping your customers. It is possible even to differentiate customer based on various factors. This also includes the likes and dislikes of your audience. Make sure that you send personalized emails. At the same time, make sure your emails do not end up as spam emails.
#10 Affiliate Marketing:
Affiliate marketing is performance oriented marketing. These are through reputed publishers who bring you audience. The performance includes promotions and leads.
It is eventual, that publishers give you space to advertise on their pages. And that is why marketers wish to take up affiliate marketing. To engage with a large network of publishers, you need to avail on affiliate network.
This marketing is effective and essential for startups. And affiliate marketing is now available for most online businesses. They run their own affiliate programs that benefit most businesses.
Conclusion:
Have you ever tried any of the above digital marketing strategies? Did you find them interesting? What do you wait for?
This is the right chance to get all #10 powerful strategies implemented to your marketing. Get them all wrapped to your business and find the drastic outcome in digital marketing.
Digital Marketing indeed is an active medium. You have chances of implementing different strategies in them. Try them all to find the best that works for your business.