Our body needs OXYGEN to function properly. Likewise, every business needs SEO for a better visibility of a brand.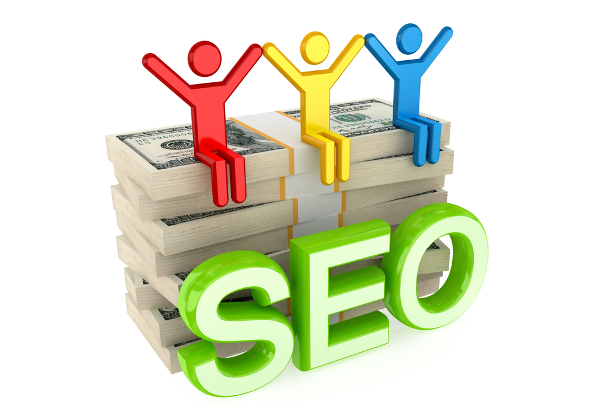 Oxygen & SEO – why are we comparing both? This comparison is just to insist the importance of SEO for a company. Let's get a brief idea of what SEO is all about? Search Engine Optimization or commonly, SEO is the process of altering the brand's visibility in search engines results page (SERP). Here, we will be focusing on the organic part of Search Engine Optimization, and we are sure that you get the answer to the questions like why SEO is important my business? what can it do for my business? why should my business get listed on the first page of the SERP? and similar.
Groovy facts about SEO:
The following facts will prove why SEO is important everywhere, no matter what business you are into.
No matter what business you are into, SEO is important:
Whenever you think of marketing for your business, the first thought that should come to your mind is Search Engine Optimization (SEO) because it is cost effective to reach the desired audience. The following kickass point is sure to make you believe SEO is important for every business irrespective of their sector.
Read this for further knowledge – 5 important reasons why your website should be SEO friendly
SEO is never costly:Marketing strategies are often costly as they involve research and concentration to the core. But, when it comes to SEO, the cost is really on the lower side as the process is mostly organic and not paid. Most of the internet and digital marketers say that SEO is not a cost but an investment. Some might think, a highly reputed digital marketing companies are charging higher than some mid-level companies. Then, the SEO process is costly. No! That's not right. As a marketer, you should think of the return on investment (ROI). SEO is a proved, cost-effective marketing strategy that yields the perfect results.
SEO is sure to multiply your online presence:If you love the print marketing, then it is very easy for you to understand why SEO is important in every aspect. Let's assume that you have printed the visiting/business cards or the brochures, say it cost a small amount from your money bucket (not as much as it cost to develop a website). You will not just print them and keep it locked inside your shelf. The same is what you are doing with the website when you are not doing SEO for your newly developed website.Another comparison is that you never print the visiting cards if you even own a costly printing machine. You always print them from the leading and popular printing company. The same for SEO. SEO is kind of you digital visiting card for your business to get noticed on search engines. That why you hire a professional to do SEO for your brand to multiply your online presence.
SEO builds trust and liability:How? The previous points are kind of self-explanatory to prove that SEO increases the online presence of your brand i.e. SEO makes your brand well recognized. A general psychological fact is that when you are listed on the top the SERP for a particular search keyword. This is why we say, and the fact is SEO is vital for every business. A recent survey stated that people find the best answer when they search for something on Google.
SEO is slow but will yield guaranteed results:Many business owners think that SEO can produce results for a short period but the truth is, organic SEO is a long term process. It is sure to yield ongoing ROI for a long time when compares with short term marketing strategies. A recent report stated that 91% of the people preferred the natural search results when they wanted to buy a product.SEO is long lasting when a proper practice is followed. Your brand can stay up on top even after you stop the SEO process only when the process is done and followed professionally and correctly.
SEO consultant is your business, Robbin Hood:The key to your SEO process is the Digital Marketing expert you hired. He is sure to be your secret agent as he does an in-depth analysis of your competitors' business and also help you learn about their strategies. Not only these but also many like they can help you find the best keywords and niche that can make you money, competitive analysis. Marketing is a war, and your marketing digital marketing professionals are your upfront heroes to tackle barriers and bring in some revenue.
In the end, SEO is all about winning customers:
The points are sure to help you understand what SEO is all about for business. SEO can bring in good branding, help win races among the competitors, commercial success and so on. Check out these common mistakes while doing SEO and know how to avoid them. Urging to say something on this? Rush in with your comments.
Comments ()