It is obvious that we find numerous content that speaks about product promotion online. But only a few speak the exact about marketing offline. The more you promote you carry your product to your audience, the more you get business.
If you haven't concentrated on any of the following tactics then it is time to get them on track. Are you ready to skyrocket your business with the effective promotion techniques?
Let's Get Started!!!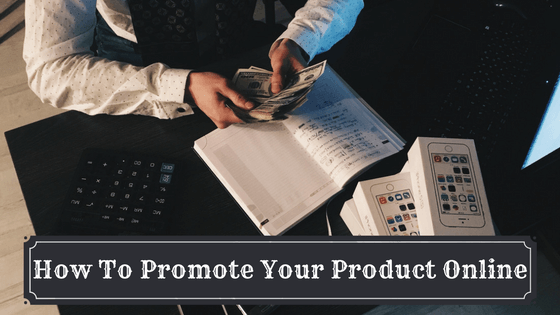 Take a chance to be a part of business networking opportunities:
You may not have involved with networking opportunities nor carried your business to the big crowd. You might even feel that you have lost your preference. But when you attempt to know people and provide them value in groups, people will begin to trust you and wish to help you.
The best way to publicize yourself is by volunteering. Always remember you are not there to make instant sales rather build the relationship over time.
Business entrepreneurs say attending meetings and conventions have always been a mode of contact with industry enthusiasts. Attending meeting not only build contact but they can also expand your industrial territory.
Initiate press releases:
The best and effective way of promoting any product or service. If you are someone who is new to the market, then you focus promoting your product on a local scale.
You can make use of the promotion platforms for your press release including newspaper, television and radio stations. The press release is one of the best technique to promote your product offline.
While others try promoting their products online, you could create an effective press release to engage with the audience. If people find your product to be useful then they automatically speak your product to others.
Getting your product on newspaper can also build your opportunities to get online. As most newspapers hold their websites and news ePaper. By this, you can reap a better harvest with your product.
So, you have a better way to promote your product offline. Now how do you promote your product online? There are multiple ways and websites to submit your press releases online. Submitting your press releases on higher authority websites can have a better impact on your product promotion.
Always carry your business cards:
This may not sound fair yet it has some benefits that you have not experienced so far. You might think how could a business card help you on a party floor? But we would say, never underestimate any of your chance.
You might get a chance to talk to your waitress, where you get to discuss about the bracelet she wears and where she purchased it. In case if the business that she referred is something relevant to your business you can even introduce your business to her that might interest her.
We have come across business entrepreneurs, but we found 90% of them failing to carry their business cards. This might allow them to miss the best opportunities they get while visiting the most important places.
Name your products with descriptive titles:
The most interesting factor of selling a product is the title it owns. People often try to find products that really interests them. When your product's name is quite interesting you grab their attention.
On the other hand, if you are displaying your products in the store like Amazon then make sure that your product title is descriptive enough. Amazon looks for the title that is short descriptive and to the point. Amazon allows a title that is up to 150-200 characters.
You can make use of the same strategy on all platforms. Ensure that your product title includes the following criteria.
Brand Name
Name of the product
Any distinctive features
The ultimate goal of using a descriptive title should be doubled:
Make sure to insert a few possible keywords.
Educate customers about the product even before visiting the page.
It is really important that you need to make note of all these strategies if you are going to display your product in an online store. In case if you are going to miss any of the valuable points then we are sure that you're going to miss most of your valuable customers.
Images – The emotional triggers:
The other important factor in promoting a product online is through emotional images. Images are more efficient in attention pulling. And that is why it is recommended to use high-quality images.
All you need to do is make use of the independent online store that works well to create innovative and interactive images.
When it comes to online stores, you will have to insert 360-degree images. As people visit the online store that makes them feel exactly as they visit a real store, it is recommended to present the images that convince them.
By doing so you make sure that your product is appealing and genuine enough. At the same time, ensure that the main images do not include accessories that are not included for sale. This is how you make your customers make decisions. But allowing those decisions to be favorable on your side is in your hands.
For your convenience we have listed a few rules on how a secondary image should look:
Different angles of the product.
The back of product label.
Images of product in action.
Images of product features.
Informational images with text.
Virtual images of product size.
Your product apps are influencers:
Say, if you are visiting a hotel and you find the hotel management struggling to handle the crowd. You could reach out to the hotel administration and let them know about your app development company that designs ordering app for food and beverage businesses can help them out instantly.
Apps are definitely influencers of businesses, they not only benefit the receiver, but the service provider to carry their business to the next level.
Product comprehensibility:
Always try to concentrate on the readability. What if you come across a product that has a blurry font description? Will you proceed further in buying the product?
A big "NO" will be your reply.
Your customers expect the same from your side. Whenever you display the credentials or description of a product that you wanted to sell, make sure that you use professional fonts that looks approachable and even simple enough to read.
Only when you do so, your buyers will be interested to make decisions about your product and proceed further. You can also make use of bulletins to display the parameters of the product. This highly grabs the attention of your users.
Wrap up:
Promoting your product both online and offline is not that simple as you think. And you can never build a product and hide it with you for a better business.
You should work on both online and offline to get your product promoted effectively. We hope all these strategies could help you in a better way and would have encouraged you to understand the importance of promotion.
Try implementing these steps in your business to get your product viral among your customers. Make sure to use these strategies exactly the way it should be implemented and we are sure you will find great results in your business.
Comments ()