Google is up on the mark of its new mobile-friendly algorithm which is sure to shake the life of every webmaster. It recently announced that the mobile-friendly and responsive websites are going to have good results in search ranking. As per Google's news, this algorithm will come to effect from 21st April 2015 which will help mobile searches in all languages. It caught up the eyes of webmasters and now they are really busy to make changes to cope up with the new algorithm and websites failing to do so are sure to be penalized.
Why mobile friendly websites?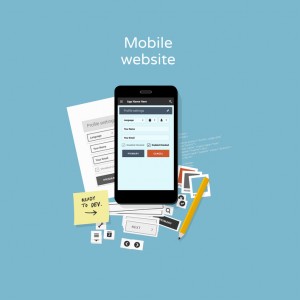 The world is now moving towards mobile and eventually there are many users who actually access internet from their Smartphone and mobile devices rather doing it on desktops/PCs. A recent survey stated that around 80% internet users own a Smartphone and also 7 out of every 8 minutes of media consumption activity is done using a Smartphone. Smartphone has overcome the media usage when compared with that of tablets.
This is why now Google is on the track of updating its algorithm. This mobile-friendly algorithm is sure to create a huge impact than that of the impact created by Panda and Penguin, Google's previous algorithms.


Algorithm's impact on your business:
You might have few questions like how this algorithm will create an impact on my business? and how to check whether my website is mobile friendly? Here are few things which help you get clear.
It is pretty easy to find whether your site is mobile friendly or not. Just by running Google's Mobile-Friendly Test.
Another way is by using your Smartphone. Search your website on your Android, iOS or Windows device and if you find the Mobile-Friendly Label on the search engine result page (SERP), you are safe and your website is mobile friendly.
What this algorithm does?
Google has used the word "Significant" which does mean a lot. This is what Google said, "This change will affect mobile searches in all languages worldwide and will have a significant impact on our search results."  Neil Patel, co-founder of Crazy Egg did a small dig in the Google's Webmaster blog archives and found that Google used the word "significant" for algorithms like Panda 1.0 in 2012, Crawling in 2012, Linking in 2009 and Markup in 2010. And as per his predictions, non-optimized mobile pages will drop from the mobile search rankings and eventually in the desktop ranking too.
Here are few significant features that this algorithm offers
Very main and notable feature of the mobile-friendly algorithm is that it accesses every page individually rather than that of the website on the whole. This means that if your mobile has both optimized and non-optimized pages, this algorithm only concentrates on the optimized page and then promotes them. The non-optimized page will remain the same i.e. without any promotion.
Algorithm operates on real time. Webmasters do have a query of when do they need to update their mobile-friendliness of their website. Google came up with a clear answer stating that 'as the algorithm operated on real time the changes can be done at any time and once the Google picks up the changes, the site will gain its benefits from new algorithm'.
Mix and match of desktop and mobile features is also a key factor in this algorithm. As an assumption, we can conclude that the features that are good for desktop are also good for mobile.
App indexing plays a major role in search results. Google Webmaster Central said," Starting today, we will begin to use information from indexed apps as a factor in ranking for signed-in users who have the app installed. As a result, we may now surface content from indexed apps more prominently in search." This feature is just used to tighten the space or gap between the mobile search and mobile application.
Conclusion:
Google is leading the way in taking up the search to a new level i.e. it is spreading its word to make every possible solution come true on mobile. The following is what we need to do to be in the race
Use webmaster tools and clear all the mobile usability issues which your website faces
Associate your android app (if you have any)to the website to get it deep linked and index it as soon as possible
Monitor you metrics and stats carefully until and following the launch of the algorithm change on 21st April, 2015
Comments ()