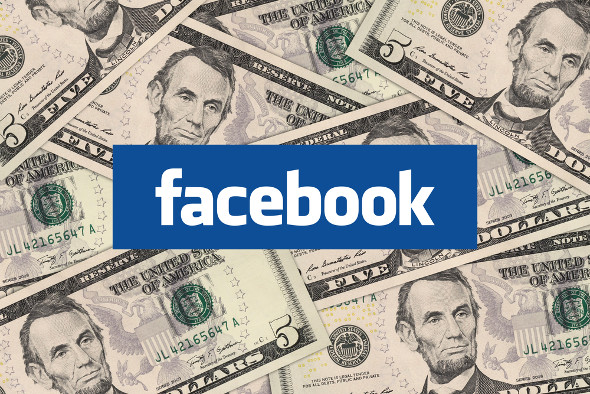 You will never forget many memories that you had with your ex-lover. It is also very hard to make everything from your mind as the memories are adamant to leave it back. This is how Facebook is going to be in few days. Facebook might act like your ex even if you are the best in the marketing industry. The Facebook ads might have brought you many prospectuses along with some good profit and on the other hand, it might also have a downfall where your company's ad campaigns would have disappointed you with tragic results. No matter in what relationship you are with the Facebook – i.e. either you would have fallen in love or might have failed in falling in love with it – Facebook generates more advertising revenue than any other social media platforms. That's the reason many marketers like Facebook.
INFOGRAPHIC: Social Media Marketing – A Boon for Your Business
Facebook Ads – Why it is at the top?
Facebook is one of the main contestants in the paid advertisement market as they take every business to a new level. So, why they are at the top of the list of paid advertising? One main reason stands on the shoulders of them is the change from the traditional advertising to DIGITAL. emarketer did research that states, by 2017 the Facebook and Twitter will account for 33.7% of the display ad expenditure which is up from 30.2% this year. The maximum percentage is in resting in the hands of the Facebook advertising strategy.
Here is why Facebook ads work for every business from all niches.
Users: There are more than 2 million active users which mean the ads get the maximum reach.
Mobile: In many of our previous articles, we have explained how mobile market is improving. According to Business2Community (business2community.com) website, 66% of the Facebook's advertising revenue comes from mobile devices which are almost 17% up from last year.
Cost: Facebook's feature of targeting custom audience has 14% lower cost per click (CPC) when compared with ads that target audience by category or interest.
Brand: Facebook has millions of users, and it is quite easy for people to research about a brand's performance. A report states that 41% of the people like a page to receive regular updates from the particular brand.
CTR: Facebook ads have a higher click-through rate when compared with other paid ad media. It is said to be that Facebook's ads CTR are increasing by 160%.
Not only these but there are also many other facts that state Facebook advertising is the best to reach people in minimal time. Here is a small comparison graph from CNBC that shows how daily active users (DAU) and monthly active users (MAU) perform on Facebook.
(Note: this chart was released on July 2015)
Why should the businesses choose Facebook ads?
The unnoticed facts about Facebook ads are listed below.
Customization is available for targeting your audience – Using Facebook's power editor, you can choose from various options like targeted device, placement (news feed, right column, etc.) and more.
Facebook ads can be shown elsewhere as the "Audience Networks" works efficiently – Audience network is used to meet specific objectives like bringing in-app installs, user engagements, etc.
Facebook is still growing, and there are many users joining the network every day.
They never stop in improving their algorithms – Facebook is closely working on improving their cost-per-acquisition (CPA) biding algorithm that can help in achieving higher conversion rate with profitable volume.
More than 600 targeting options are available on Facebook Ads – not only the general target metrics like geographical data, gender age, etc. but also other targeting options like household income, home type, home value, expats, etc.
New – Facebook Carousel Ads:
Kinetic Social recently collected data that stated Facebook's Carousal ads are sure to drive traffic ten times more than static sponsored Facebook Ads. Also, a company named Lovoo found that they received 72% Click Through Rate (CTR) when compared with single image mobile app ads. It seems to be clear that these ads are playing a vital role in the advertisement market and are sure to reach heights in no time. So, what are Carousel Ads? These Ads enables advertisers to list 3 to 5 images with different headlines, call-to-action button, links, etc. in a single ad block. It is likely that one can list 3 to 5 products/services in a single ad block.
How Carousel Ads are going to work?
Some of the unique ways Facebook carousel ads can help are as follows
Carousal ads can be used to highlight a product.
They can be used to illustrate how a product can be used.
Product tours are possible with carousel ads.
You can tell a story using the carousel ads.
Articles sharing is easily possible with the help of the Facebook carousel ads.
Final Thoughts:
Facebook is growing rapidly, and it never showed signs of resting i.e. the algorithms are quickly changing along with the changing trends. Perfectly planned and well-targeted Facebook ads are sure to yield the maximum for the business.