The ongoing digital trends are taking the world of commerce to a new level. As 2014 proved us that the ecommerce market will be on the rise, 2015 is sure to hit the shores of every retailer with a massive growth in business. Also the increasing trends in web and mobile technology will create a great impact on the sales of ecommerce business.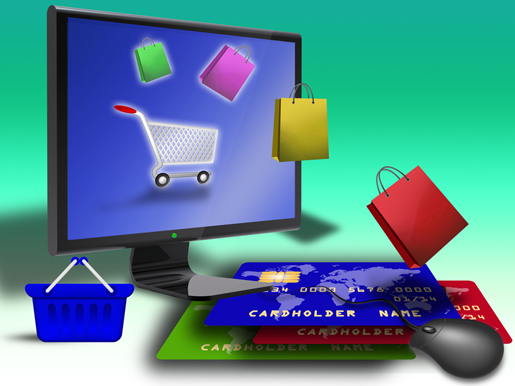 Things to Concentrate in 2015
eCommerce giants call 2015 as the year of eCommerce rise. To get ahead of the competition, one needs to predict the future of the industry which is really a crucial thing to do. Stay prepared to meet the challenges you face in 2015. Few important preparations that needs attention to make your business more successful in this year are explained below
User experience and customer service is more important
Internet technology has created a revolution over the years especially in the field of eCommerce. The growth of online stores is massive when compared with that of the traditional in store selling. It has been predicted that in 2015 eCommerce stores will have a responsive website design and be concentrating more on reliable customer service and there will be a great change in the user experience. It has been proved that better service and experience will increase the sales and will be a key to eCommerce success.
Same day delivery
A couple of years back, the major difficulties faced by the eCommerce providers were the prominent delivery. But this year is not going to be the same. Amazon has unveiled its plans stating that it is going to take prompt delivery to a striking level with the help of delivery drones. Delivery is relatively cut down to around 30 minutes by these delivery drones. The traditional delivery vendors are failing to deliver the items on the desired time. People like Lufthansa in Germany are deploying their logistics platforms to help retailers to achieve the delivery time.
The world is moving towards mobile
2014 was really a good year for mobile commerce. It turned out to be one the key factors for the increasing sales and also it helped many on-the-go customers to stay updated. In recent times, the mobile OS vendors like Android, iOS and Windows are taking necessary steps to keep mobile experience safer by getting ahead of the hacking world invents. In 2015, shopping experience will be optimized for mobile users to make them feel comfortable while shopping online through their personal mobile devices. The companies that hesitate to use this will be in the ground of the ladder.
Impact of Social Media
As in 2014, Social Media Marketing will continue to play a major role in the eCommerce business on the year 2015. It not only makes productivity but also some reliable profits. Facebook and twitter has already started to integrate eCommerce functionality like 'Buy Now', 'Shop Now' and 'Sell Something' and also will try to add more to them as the most effective shopping tool. Not only these two media platforms but also many other are planning to get in to the world of eCommerce.
The very new Omni-channel Retailing
Even after many new implementations in eCommerce, few customers find it difficult to choose a product by its features. But after the introduction of Omni-channel retailing, the difficulties were solved. Omni-channel retailing uses all the available channels like online stores, retail stores, mobile stores, mobile app stores and many other available resources to help customer decide which product to go with according to their features. To explain it more in general, it is just shopping a product from a in-store with the detailed and information-rich content of online world. In 2015, Omni-channel will be a great influence for online sales.
2015 – A Year of Emerging Markets
eCommerce giant, Alibaba made the top billing in 2014 which was closely to 40% of the world's eCommerce market. Jack Ma, Executive Chairman of Alibaba Group stated that 2015 is going to be the year for emerging market like Asia Pacific, Africa, Latin America and the Middle East.
In Asia Pacific, the eyes are just on the India's eCommerce market as it the local player like Flipkart and Snapdeal are climbing the ladder flattening the giants like Amazon and eBay. They are sure to invest on digital marketing, responsive ecommerce web design and web analytics. In a Forbes India report, Pragya Singh of Technopak said, "Urban India's increasing shortage of time is fuelling the growth of online grocery". E-grocery in India is also growing and sure to hit the market in upcoming years.
There is no doubt that in 2015, eCommerce is sure to offer many opportunities for the sellers and even the buyers.