The impact of Information Technology (IT) on almost every field is now turning mandatory as they are lending much help in improvising everything. In health or patient care industry, the role of IT is crucial because of many factors like the need of access to information for many reasons, pharmacotherapy, etc. The time has changed, and everything is becoming digital now, even in the healthcare industry. Digitalizing your hospital means that you are securing your resources and also improvising the standard of your organization.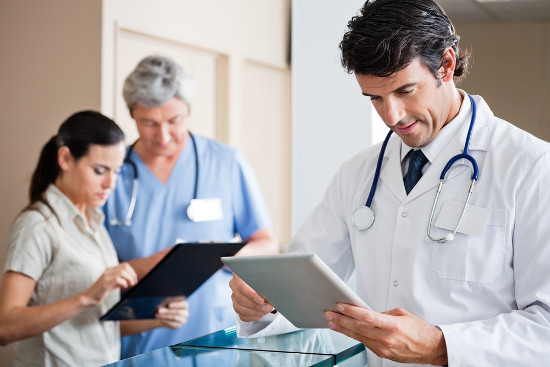 Practitioners/Doctors started using personal digital assistants (PDAs) or handheld computers (HCs) to record details as they are comparatively easy to use, portable, fast, updated and has a huge store space to save necessary information. Now, we witness the same in many of your local clinical organizations and the need for clinical applications are rapidly increasing its demand.
What are clinical applications?
Applications that are designed to be used in clinical institutions like government hospitals, private clinics, medical and other pharmaceutical companies are commonly referred to as clinical applications. These applications help in monitoring rural and critical access hospitals and clinics and also help urban and rural hospitals to improve in areas like care, operations, financial results and more.
Challenges faced by the clinical organizations while using apps:
Clinical applications are available on both web and mobile versions. They mainly focus on collaborating every department of a clinical organization to reduce hassle and to improve error free treatment. But, clinical organizations face many challenges while deploying an app in their hospital or clinic.
Securing the patients records as they are vulnerable to being hacked because of the wireless security.
Deploying a Electronic Health Record (ERH) in the hospital is a tiring task and also mapping the system with the hospital's needs.
Size of the hospital indirectly affects the ERH.
Major challenge is faced when the information and details are shared with the patients and other clinics.
Fortunately, the technology has improved a lot and many vendors, app developers and even web and mobile app development companies are striving hard to improve the security lacks and to personalize the overall usage of the clinical applications.
Why have clinical applications? – Benefits:
As described earlier, IT is taking everything to a new level especially the healthcare industry. When it comes to web and mobile apps, the clinical organizations are making necessary steps to hold on to the modern world. Why have computerized or clinical applications? Clinical applications offer a broad range of benefits to larger hospitals and smaller clinics. There are many types of applications and here are few majorly used applications
In-house applications for the doctors and staffs
Applications for scheduling appointments
Pharmacy applications
Benefits of using in-house applications:
In-house applications are mainly used for the hospital administration purposes like attendance, staff and patient management, inventory and more. The major advantages of using in-house applications in clinical organization are
Operational cost will be comparatively reduced as the whole system has been automated and made error free.
Efficient and effective process that manages every small work done with perfect redemption.
In-house clinical applications supports a lot in report management and make thing easy to record.
Benefits of patients using clinical applications:
Since we are in the digital world, most of the things has to been done digitally. Even booking an appointment is now done through a mobile or web applications. So, what are the benefits of using these applications?
Patients don't have to wait in a long queue to for scheduling an appointment.
Avoid unwanted rush ups as everything is automated and systemized.
Easy interactions through the builtin contact options like call, message or even mail.
Patients can view their records and reports just form the application (Web or Mobile)
Benefits of using pharmacy applications:
Pharmacy applications are mainly used by the patients and the pharmacy owners. The benefits of having a pharmacy application in your digital device will help you in the following ways
A patient can easily find out nearby pharmacies and their operating hours. Not only the operating hours but also the availability of medicines.
Few pharmacy applications lets you scan the tablets and medicines to identify the name and details of the medicine.
Comments ()