It is very common, and very often we say YES to most of the client request and the most surprising fact is, it is not an excellent practice to accept everything the client request. Accepting every single request from the client might lead to work overload and increase pressure. This is where exactly the real problem starts. A bad client/customer service is sure to lead the business to an appalling state with a huge hit of losing the client. Providing exceptional service to your client matters a lot than providing service that never satisfies them because you know that it costs 10 to 15 times more to hire a new client than providing quality service to your clients.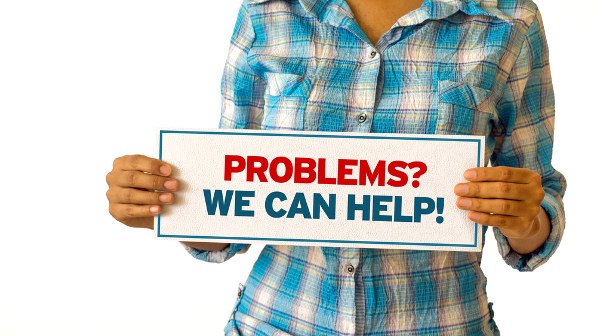 Company – Client Relationship:
For every organization from every industry, clients are so important as they are the one who provides projects. The relationship between the client and the company is imperative as they decide the fate of the company's progress. So, what is the company – client relationship? The success of every company relies on the relationship with their clients. It modestly defines the state of the business i.e. whether the business is making out the expected profit and also, a complete client base. In simple words, your clients are your business. If you lose them, you lose your business, and if you treat them well, you are sure to do well in your business.
Many problems in the company – client relationship is because of not stating things clearly and not having proper communication. Here are some of the most common problems that most the companies that have in the client relationship.
Not having proper contract:

It is very necessary to have a clear understanding before proceeding things with the clients. Many companies make this mistake as it is one of the most common and repeated mistake. People fail in deploying a proper contract that results in relationship barrier between the parties involved i.e. the company and the client.

How to solve? The solution is very simple. Have a proper understanding by stating the roles of everyone involved in the project. A clear contract with roles defined is a proper solution to this problem.

Not having clear definitions:

Many companies will think way beyond what they can do. They always say yes to everything that clients requests/suggest. It is not entirely wrong but sometimes the client might ask for something way beyond our skills. When we accept, it marks that we can do it. When we don't do as accepted, the problem hits and cracks the relationship.

How to solve? Always have the willingness to say to things that you can't do. When things said directly, the lesser the problem arises.

Not being problem solver:

This problem is significant. Clients hired us to help them solve problems. When you are not in a state to solve problems, then the business is under threat. It is exactly the opposite of the previous point. But, always saying no to things doesn't put your business in a proper state. Clients are too sensitive when they don't have the response they require.

How to solve? Easy. If you could help them solve problems, the more likely your business relationship gets stable. The more we help, the more the client trust us.

Not being a learner:

Not being a learner means not having an open mind to accept new approaches. Clients, when they don't see any new methods in your work, often get frustrated and sometimes will drop the project in the middle. In simple words, it is sure to turn off the clients.

How to solve? Be active to learn new things and start deploying it in the work that you do for clients. Just, approach each project with fresh and open eyes.

Not staying focused:

Many fall into this category. People will build a proper contract and definitions initially but forget the work intended to do. As a result of this, the deliverables get delayed and sometimes the quality goes for a run. The clients are sure to get irritated when they get a work not done exactly assigned.

How to solve? Stay concentrated and focused on the contract and make sure to meet the deliverables in time along with the quality on the better side. It builds our credibility which in turns brings in more clients likely.
What else apart from these?
As a leading web development company having a huge client base around the world, we always stay focused on things that we do. Here are some of our personal observations that might help you build a strong and long-term relationship with clients.
Be a useful resource for your clients
Stick to the timelines
Think clients more that "just clients"
Partner with them for long-term relationship
Deliver with quality to make your client happy
Author-bio: K2B Solutions, the top-notch web design company in India, have expertise in PHP, Android, iOS, eCommerce, WordPress and more technologies. We have a very good expert team of qualified professionals who provide customized and quality web and mobile app services to our global clients.