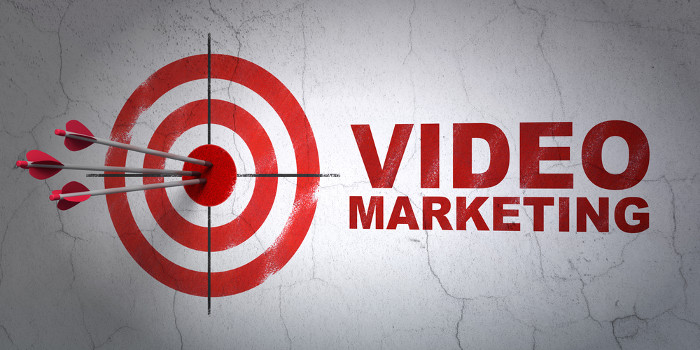 The Internet is continuously evolving making it easy for people to find the required information. The rise of the Internet turned up the heat in the marketing industry and the related trends. Now and then the trends keep changing resulting in the next big thing. The trends of the marketing industry stick around for a while, and one such trend is Video. In recent times, video marketing is becoming popular as it is said to be attractive and attention grabbing. 2017 is expected to be the year of video marketing.
Video Marketing – Why is it so concerned?
In simple words, video marketing is a mode of using video to promote or market a product or a service or even a brand. Video campaigns have the mix of customer testimonial, live event videos, training videos and the list goes on. Here are the most significant benefits of video marketing:
Video marketing is sure to help SEO as it promised to increase the search engine rank, CTRs, open rates, conversions, etc.
This form of marketing will boost the conversion rates. A recent study found that nearly 57% of the people make their purchase decision concerning the brand videos and the videos are easily accessible since the internet is available almost everywhere.
Videos are useful as they play an emotional role. Information that is seen and heard is 80% more efficient than any other marketing aspect. Using the music and video, the business can attract the humans with unforgettable and emotional thoughts.
What are the current trends of Video Marketing?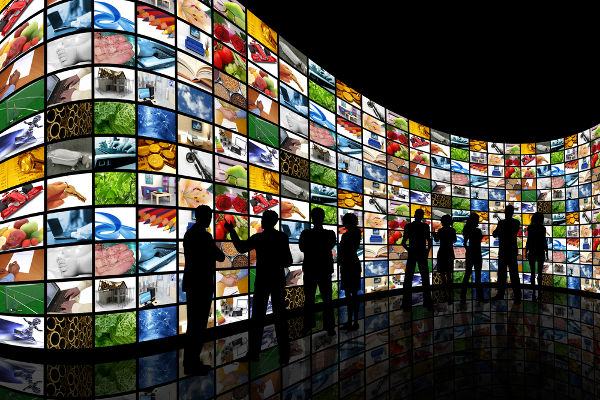 The video should be a part of your content marketing strategy in 2017 as it promises to be the expected return on investment (ROI). A statistics shows that nearly 300 hours of videos are uploaded every minute on YouTube, Facebook, Snapchat, etc. The following insights will helps you stay ahead in the era of video marketing:
Know more: Content Marketing Strategy – A Plan To Scale Up Your Business
Live streaming:
Last year we saw a massive hype in real-time videos. Live streaming apps are ruling the industry in recent months and are expected to be a leading trend of 2017. Twitter recently launched its newly acquired app for live streaming called as the Periscope. Many marketers are using videos to market their product or services, but they are mostly pre-recorded. But, the trend is moving towards real-time videos where live streaming is used to engage the audience in a more human way. Modern medias like Facebook, YouTube, and Instagram, are offering live videos and the content marketers who tend to use these opportunities sure to have rich communication experiences in the industry they pursue.
HD Videos:
Many smartphones have the capabilities to shoot 4K high-definition videos. Also, steady cam gimbals, shooting rigs, lenses, etc. have become more affordable helping the marketer pull their content with real high-production quality. With adoption to the smart market, people and marketer are sure to earn more credits with the aid of their mobile devices.
Fragmented media channels:
We are confident to see the media industry continuing to fragment creating a huge number of channels that ever before. These fragmented media channels are more likely to be content driven and will concentrate more on a specific target audience. Marketers are pushed to adapt and create specific video content to engage the audience across the growing list of channels. Traditional publishers are also forced to create video rather that writing boring old content to engage the targeted audience.
VR, AR, and 360 Videos:
Virtual reality, augmented reality, and the 360-degree videos remained infancy by the start of 2016, but things are heating up after one year. This year is likely to offer a full space to spice up things for VR, AR, and 360-degree videos. People are now ready to accept three-dimensional (3D) videos, and the content marketers are starting to understand better how to use this emerging technology to tell a creative and meaningful story. In 2017, marketers are expecting to see virtual reality trend to hit the eCommerce shore taking product buying experience to a new dimension.
Know More: 5 Ways To Master Content Marketing In 2016 Without Breaking a Sweat
So, how to make businesses shine with videos?
As we are in the early days of the new year, let's look at what this year has for video marketing. Here are three ways how business can use video marketing to excel in the coming year:
Quick video series:
People are now inundated with stuff to read, watch, and listen online as the average attention span of humans is 8.25 seconds according to the NCBI. This is not a right call for the marketers, but the videos are doing a good turn in getting the attention of the digital customers. Keeping the videos short help getting the message to the right customer. The trick lies in knowing the targeted audience. The younger generation is more tend to watch a 10 seconds video where people over the age of 35 are more likely to watch 30 seconds videos. Know your audience and create a video for them.
Webinar:
Hosting a webinar is another way to succeed in business. Webinars are considered to be one of the most efficient ways to attract the targeted audience. This is because webinars let you:
Share valuable things with the targeted audience.
Engage the audience with information before asking them for sale.
Establish brand trust with the targeted audience.
Videos on the website:
When a customer lands on your website, what they see? A boring headline with series of content? Static images with yawn-inspiring content? Customers are now expecting to see the difference in everything they come across. Videos are sure to make an excellent first impression as they instantly grab the attention of the casual web surfers and make them listen to the message.
Everyone can benefit from videos. Whether you are new to marketing or you are an experienced marketer who can attract a crowd, videos should be a fundamental and a mandatory part of the marketing strategy.
Comments ()